Posted by Kate Manville-Schwartz on Nov 27th 2022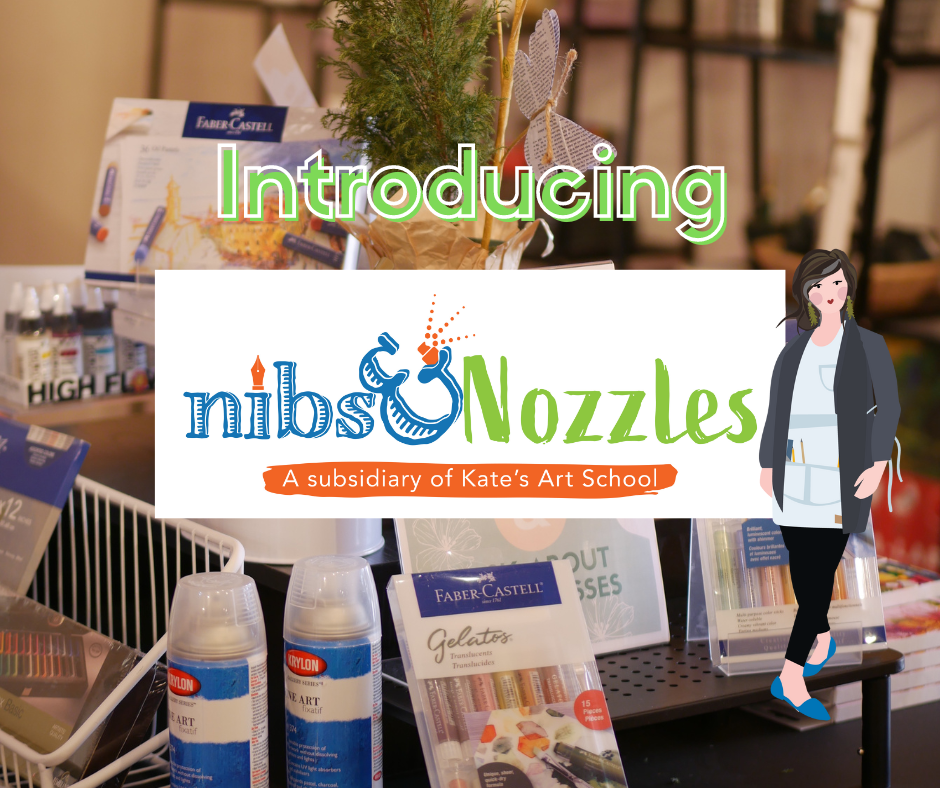 Introducing Nibs and Nozzles! Nibs and Nozzles is a curated art supply boutique that offers high-quality, professional-grade art supplies. We've done all the work testing supplies, knowing our professional grade materials ensure the results artists look for!

We felt it was time to separate the store from Kate's Art School, as our offerings and services continue to grow. The store is located inside of Kate's Art School in Downtown Brooklyn, Michigan.

So what does Nibs & Nozzles offer?

-Art Materials
-Studio Tools
-Quality Supplies

If you are looking to level up your artistry, add quality products to your home studio, or simply interested in art, stop by or check out our website at nibsandnozzles.com!