Posted by Kate Manville-Schwartz on Aug 14th 2021
"Observe the child, follow the child:" this is one of the big tenets of Montessori education. It's also one of the things that I have thoughtfully put into my own curriculum here at Kate's Art School. Let me tell you about it.
When I was living and teaching in an International School in Beijing, I worked with a teacher, who had been a US public kindergarten teacher of 45 years, and also Montessori trained. I often found myself in her classroom during lunch and after school hours discussing our profession and found a great respect for the practices that she implemented from her Montessori background. Years later my own children would start preschool and kindergarten in a Montessori school.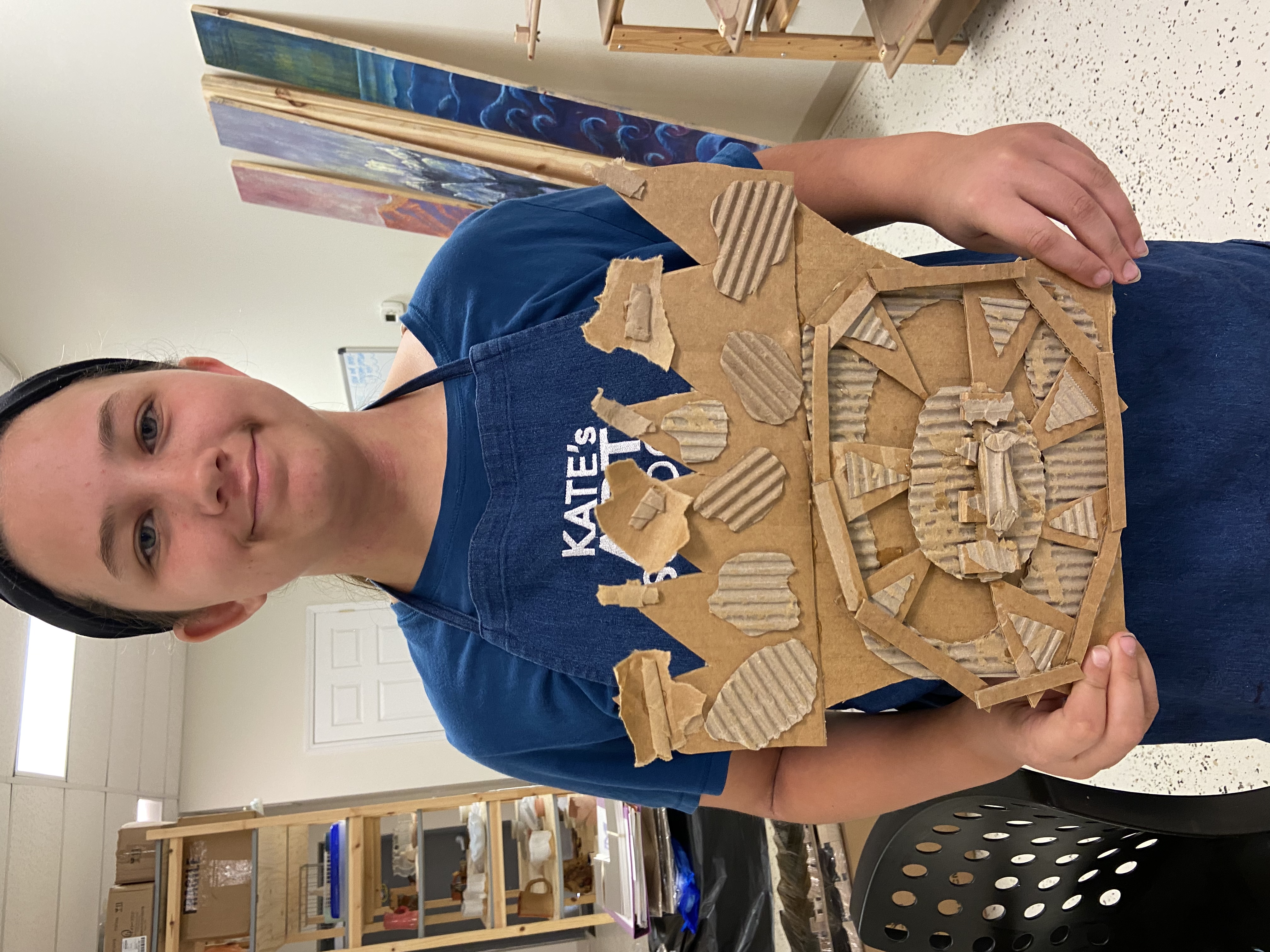 She would always ask me, "are you sure you weren't Montessori trained?" I hadn't been, but I instinctually did Montessori-ish things, and we would talk and talk about it.
All tools are placed on the table in trays, and we start class with a demonstration by me. In Montessori, this is when the teacher will show how to do a task, perfectly, even using professional vocabulary. The students are then instructed to mimic. This includes how to hold a pencil, how to sit, and how to approach their task. My goal is to demonstrate the specific mannerisms of an artist. Surprisingly for some folks, this is the same way I teach adults too, not just children! They get an upgraded version and more in depth instruction, but I am teaching all of my students the right techniques to build their artistry.
I set up my school physically the same way a Montessori classroom does too! All my shelving is open, labeled, with small similar items going in jars, trays, and open storage containers.
Age matters at Kate's as well. In Montessori education students learn in three-year age groups to promote learning and allow the child to explore the entirety of the classroom at their own pace. I have used a similar strategy, each year a child is shown different ways to create in each unit. Older students will remember from previous years and will automatically help younger kids by mimicking to their younger peers. The last year in each age group, like our 8 year olds (in 5-8 year old art) and 12 year olds (in 9-12 year old art) may *seem* too easy, but these kids are now proficient in their age appropriate skills and their art always reflects that! That year is a year to celebrate, because they have worked so hard in years prior to finally 'get' how to be the artist in their creative process before jumping into the next age group where skills will require time to master again.
If you ever have any questions, please reach out! My inbox is always open [email protected]