Posted by Kate Manville-Schwartz on Jun 4th 2021
During our last unit of weekly youth art classes, we explored printmaking in multiple forms. The majority of our kiddos said it was their favorite unit of the year!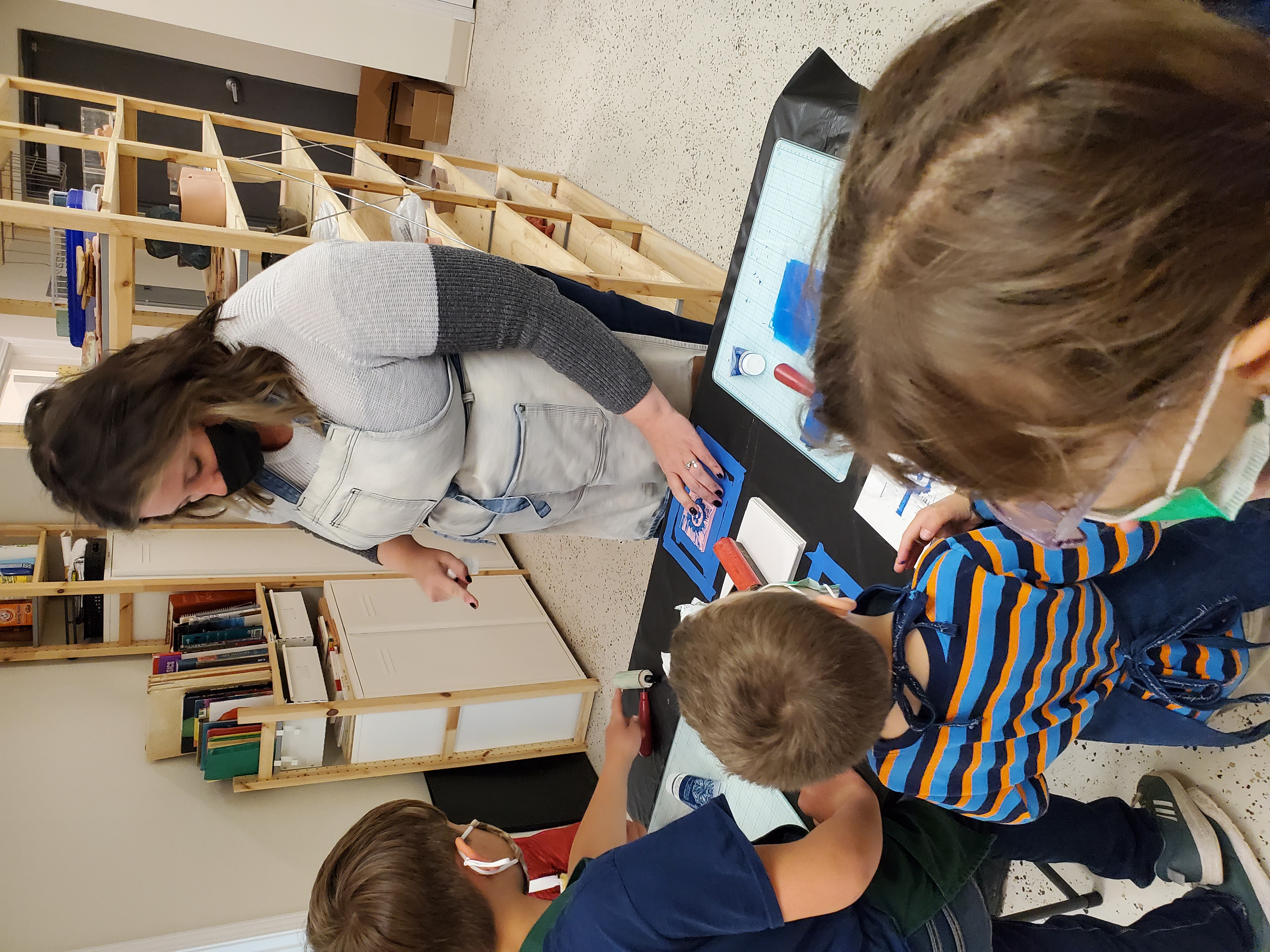 We tried block printing, monoprinting, and collagraphy. The last one 'Collagraph' (sometimes 'collograph') is derived from the Greek 'colla', meaning glue, and 'graph,' meaning to draw.
Collagraphy is basically printing from a collage. We used a 5x7 canvas board to create our printing plate by gluing papers down with trusty Mod Podge, which is both a glue and sealant, making sure to brush Mod Podge over the top, too, sealing everything down. After the collagraph plate was fully dried, we used a brush and brayer to lay down two different colored inks. A black layer first then a colored ink, this helped to up the visual interest in our prints. Last, we layed down paper on top of the inked plates and each child got to use a hand printing press. These prints turned out really beautifully with lots of contrast!
If your kids are missing out on art or want to recreate this artwork, or others from the year, message us! We have lots of supplies to help you get started with those summer art projects.
Watch this process video to see what your kids experienced: